The PDF document below provides detailed information for this product
Gas Filter Separator type PFK, PFK-K

DN 1" – 14" (25 – 350)
PN 16
ANSI 150 lb
pmax 16 bar
medium natural gas, LPG
connections ANSI B.16.5, EN1092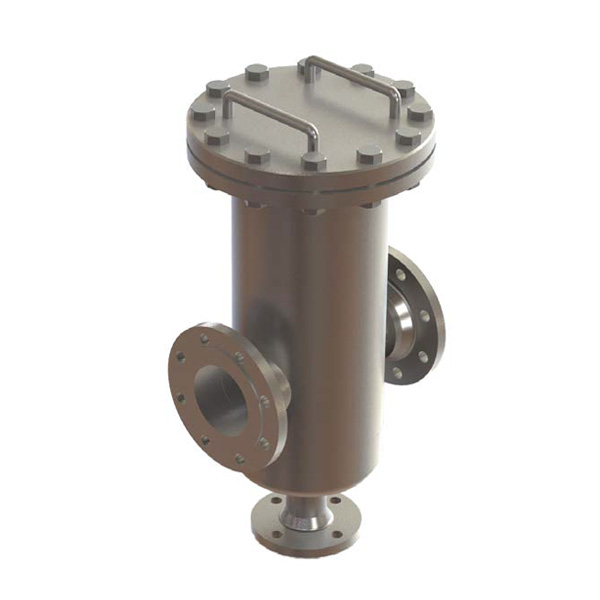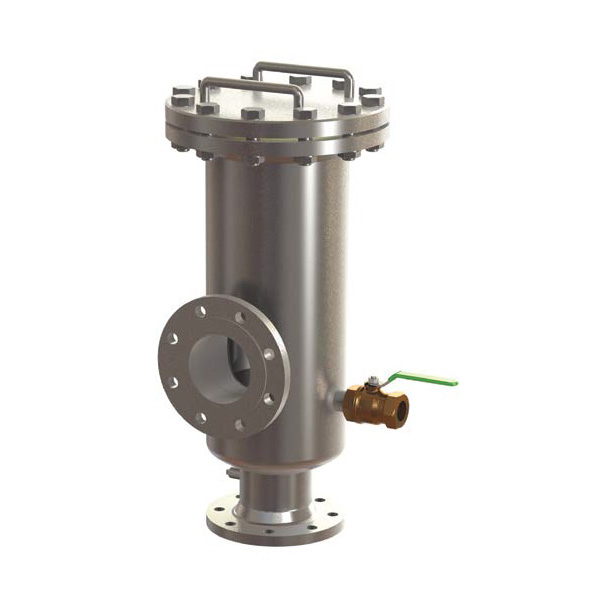 APPLICATION
This kind of filter separators are most commonly used in gas reduction stations in the function of separation of solid and liquid particles from the gas. Using the kinetic energy of the gas flow where the velocity increases towards the middle, resulting a reduction of speed of the gas and centrifugal forces at the wall of filter body in this filter separator gas flow prevents particles from accumulating on the walls of the body. Gravity force cancels pressure difference force, which causes particles to fall to the bottom of the filter separator. Filter cartridge can be easily replaced which makes it
DESIGN FEATURES
These filter separators are vertical type, with straight (PFK) and angled (PFK-K) gas connection inlet and outlet.
It is a welded steel construction designed and produced acc. to pressure-vessel directive 97/23/CE. Most commonly it is delivered with differential manometer on which it can be monitored filter cartridge soiling. Filter cartridge can stop particles ≤5μm and is very easy to replace, which makes it ideal for almost continuous working.
Drainage, condensate separation connection can be threaded with ball valve or flange connection, depending on customer request.
ON REQUEST:
- Differential manometer
- ASME certification


APPLIED STANDARDS, CODES & DIRECTIVES
EN 13445 "Unfired pressure vessels"
97/23 EC (PED) "Pressure equipment directive"