The PDF document below provides detailed information for this product
Gear Pumps type ZP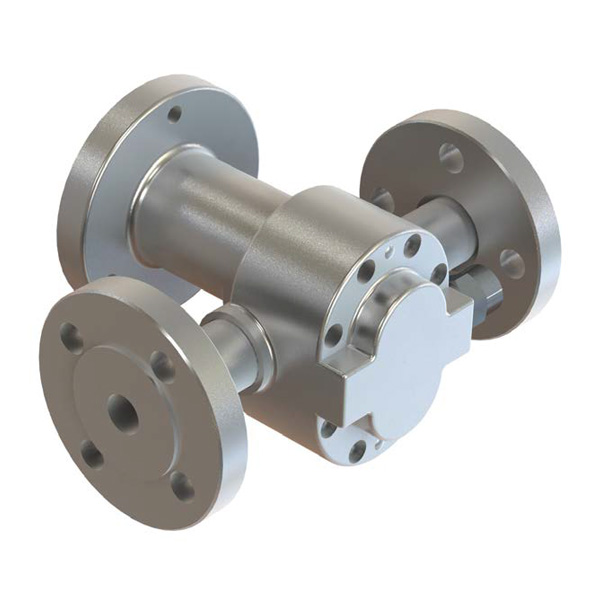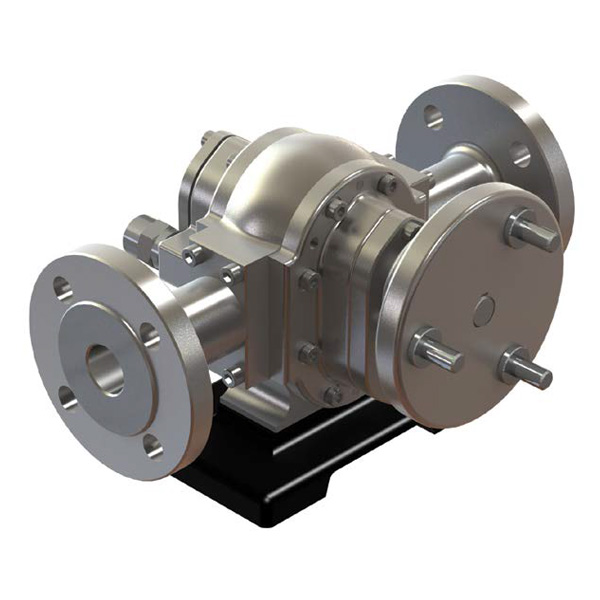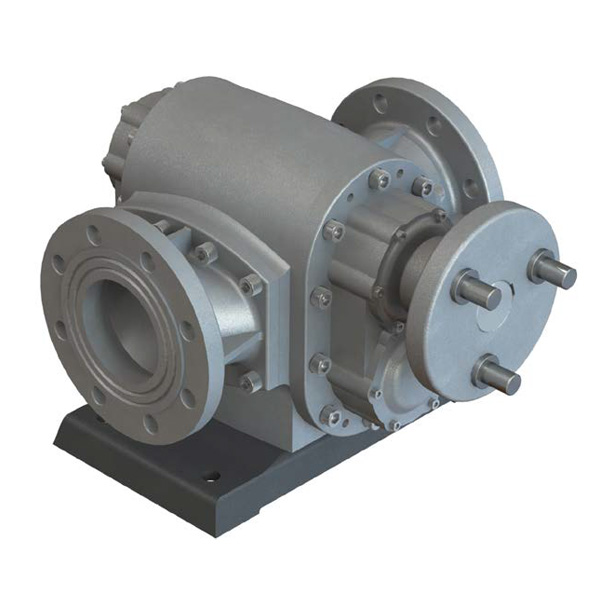 APPLICATION
Gear pump type ZP is used primarily for oil and petroleum products, but also can be used for similar non-aggressive media. Particularly suitable for manipulation with high density media, viscosity 5 - 300 cSt(mm /s).
These pumps are successfully used for different purposes, and in particular:
in power plants for supplying liquid fuel burners and furnaces
in agriculture for the circulation of hot oil (drying plants)
at petrol stations and fuel depots, handling with heavy petroleum products
in the food industry, for the pumping of animal and plant oils and fats
Gear pumpa type ZP is applicable only on media with lubricating properties, since the operating fluid lubricates the pump.
DESIGN FEATURES
Pump dimensions are listed in the table below.
The gear pump is completely closed. It's equipped with a relief-overflow valve that lets the increased pressure of the medium through the overflow channel in to the suction side of pump. This ensures the pump and valve terminal system against excessive pressure increases, but does not allow the interruption of flow in the long term, because the small amount of hot oil can quickly cause damage to pump.
Supply and suction lift for the gear pump ZP is shown in the diagram of supply.
Below stated dimensions apply to standard gear pumps for built motors as recommended by IEC standards.
Maximum operating conditions:
Part name
Material
Housing
cast iron
Gears
1.7131; AISI 5115
1.7147; AISI 4820*
1.8507; AISI A355-D*
1.4541; AISI 321*
Shaft
1.0050 ; E 295
1.8507; AISI A355-D*
1.4021; AISI 420*
Clutch
cast iron
Flanges

EN1092, DIN2635,ANSI B16.5
*-on request for special application

INSTALATION AND MAINTENANCE
When installing pumps, must comply with the direction of flow arrow which is placed on the pump.
Base station is not provided for the reception of forces that might occur due to thermal expansion of pipelines. When using the pump for discontinuous operation with media of high freezing point (fuel oil, tallow, ...) it is necessary to predict the heat pump to a temperature that will guarantee the current state of media remaining in the pump. Before the inlet to the pump must be mounted filter.


DRIVE
EN 161 "Automatic shut-off valves for gas burners and gas appliances"
94/9 EC (ATEX) "Equipment and protective systems intended for use in potentially explosive atmospheres"
TESTING AND DELIVERY
Certificate of production testing, "p-Q" diagram, and the declaration of defined quantities and pressures of supply is delivered with each pump. Contemporary construction, precision machining and detailed control of each pump guarantees perfect performance and stability in the work.Every pump comes protected from corrosion, and flange surfaces are protected from mechanical damage.