The PDF document below provides detailed information for this product
Pressure relief valve manifold type RG

DN 50 - 100
PN 40
ANSI 300lb
pmax 25 bar
t -20°C / +90°C
acceptable media natural gas, LPG, air, non-aggressive gasses
connections ANSI B 16.5, EN1092, DIN2633, DIN2634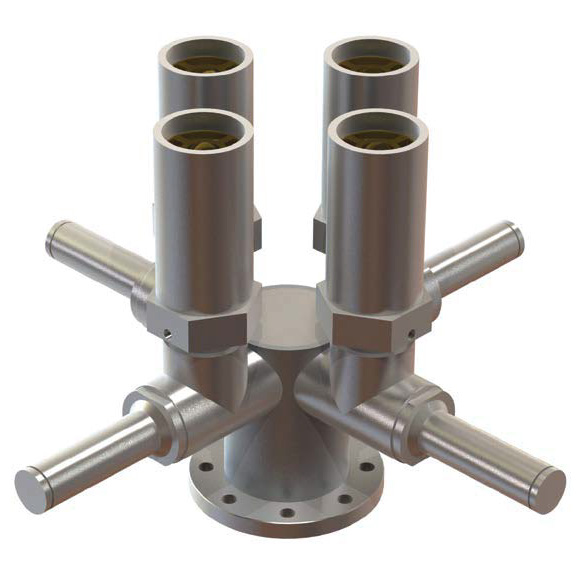 APPLICATION
Pressure relief valve manifold RG is designed especially for use as a primary relief device on large stationary unfired
pressure storage vessels with flanged openings.
DESIGN FEATURES
These manifolds incorporate an additional relief valve, not included in the flow rating, but also openable in normal operating mode, allowing for servicing or replacement of any of the relief valves without evacuating the vessel.
The square ending of the spindle, makes easy to open or close each valve individally, while the remaining relief valves provide protection for the vessel and it's contents.
Flow ratings are based on flow trough relief valves after one nas been closed.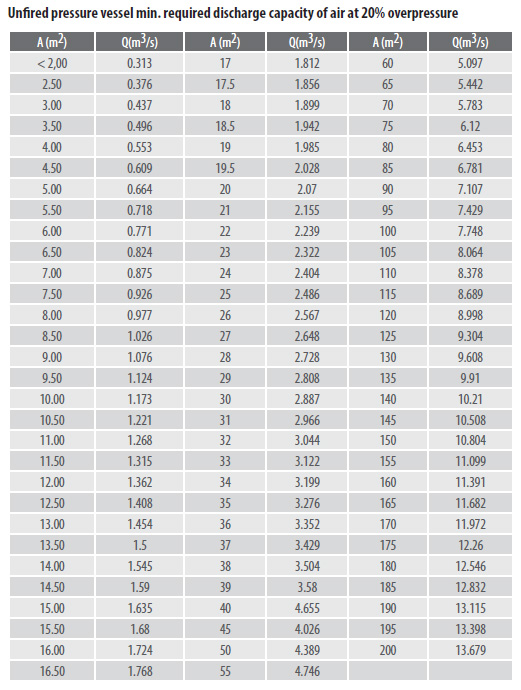 APPLIED STANDARDS, CODES & DIRECTIVES
EN ISO 4126-1 "Safety devices for protection against excessive pressure. Safety valves"
EN 12266-1 "Industrial valves. Testing of metallic valves. Pressure tests, test procedures and acceptance criteria.
Mandatory requirements"
94/9 EC (ATEX) "Equipment and protective systems intended for use in potentially explosive atmospheres"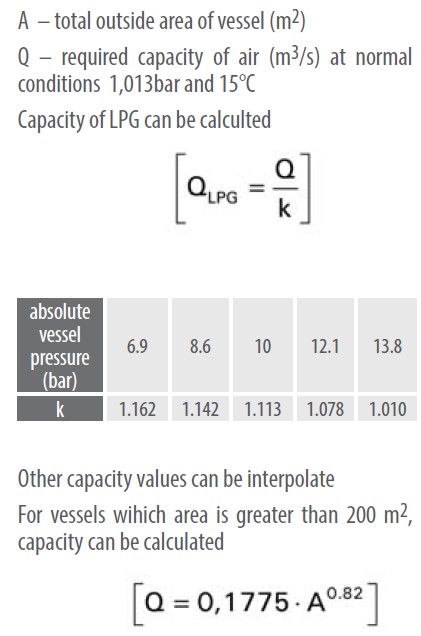 | Pos. | Part name | Material | Standard |
| --- | --- | --- | --- |
| 1 | Housing | P265GH | EN10273 |
| 2 | Plate seal | FKM | |
| 3 | Plate | 1.4301 | EN10088-3 |
| 4 | Nut | CW614N | EN12164 |
| 5 | Spindle | 1.4301 | EN10088-3 |
| 6 | Cover nut | P265GH | EN10273 |
| 7 | Spring | 1.4301 | EN10270-3 |
| 8 | Gasket | PTFE | |
| 9 | Bonnet | S355 | EN10277-2 |
| 10 | Pressure relief valve | | SPO |
CODE
DN
dimension
outlet connection
number of items
total active
WEIGHT(kg)
031301
50 (2")
2" NPT
2,5" NPT
2
1
2.975
031302
65 (2,5")
2" NPT
2,5" NPT
2
1
2.975
031303
80 (3")
2" NPT
2,5" NPT
2
1
2.975
031304
100 (4")
2" NPT
3" NPT
2
1
4.336
031305
100 (4")
2" NPT
3" NPT
4
3
13.10